The Missoula Freestyle Team, 501(c)(3) has been shredding at Snowbowl since the late 80's.We emphasize all mountain riders with the technical skills to ride any mountain in any condition. We have a knowledgeable coaching staff with years of competition and coaching experience. We love teaching athletes to take their love for riding to the next level. Come and ski on our competition mogul course, our terrain park or ski or board the entire hill with our Devo, Snowboard, Slopestyle or All Mountain Teams. We will teach you to shred!
Team registration fees increase on 12/02/20
**Click below to submit your team registration**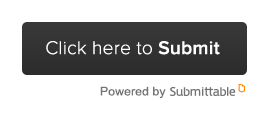 Experience
Missoula Freestyle has been a facet in the winter sports community for decades- U.S. Ski Team members, National Champions and World Cup competitors comprise our coaching staff and committee members. They have the experience to teach our athletes how to excel in sport.
Empower
Sport is challenging- we strive to provide each and every one of our Missoula Freestyle members with the tools necessary to battle adversity, accept challenges, and to improve one's self. For most this takes the form of being able to ski any mountain, in any condition, with joy and grace. We empower our athletes to be outside and active during the long Montana winters.
Educate
We want each and every one of our team members to carry with them the skills and knowledge they've experienced beyond their time with us. We instill fun, hardworking, and positive values. If you spend a few years in our program we will teach you the skills and passion necessary to enjoy skiing for the rest of your life anywhere that you go.
"What you get by achieving your goals is not as important as what you become by achieving your goals."
-Thoreau